Mrs. Manjusha Paithankar
Chairman & Managing Director
Mrs. Manjusha Paithankar is the Chairman and Managing Director of Imperative Business Ventures Pvt Ltd. She holds Post Graduation degree in Dietetics and has been associated as a Consulting Dietician with Mumbai-based top-notch hospitals like Cama Hospital, J.J. Hospital, Nair Hospital as well as various fitness centres.
Apart from being successful in the medical industry, She has also significantly contributed in developing and promoting Imperative's vision and mission, by constantly working to attain the company's goals.
Mrs. Sakshi Paithankar
Director
Mrs. Sakshi Paithankar is the Director at Imperative Business Ventures Pvt Ltd. She is actively involved in organizing and managing Tours and Travels division of Imperative Business Ventures.
Dr. Sachin Paithankar
Director – Strategy & Global Business
Dr. Sachin Paithankar has a magnificent track record of over 25+ years in diversified verticals, such as IT & ITES, Banking, Financial Services, E-Commerce, E-Learning, Food Services, Health Care, Renewable Energy, and Robotics.He is a champion of innovative business strategies and applications that are designed to transform day-to-day life. He possesses a rare combination of techno-commercial skills, proficient in managing the entire life-cycle of several businesses.  He has successfully transformed several Start-Up Ventures into big business houses and has built a strong business network in multiple countries
Mrs. Kalpana P. Dhage
Director - HR, Admin & Accounts
Mrs. Kalpana P. Dhage undertakes responsibilities that include staff augmentation, people management, reviewing team performance and ensuring deliverables on time. She is also involved in developing the staff recruitment process from hiring, induction; provide training and relocation for new team members and co-ordination with customers to achieve the business goals.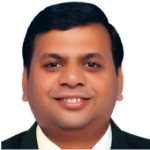 Mr. Sanjay Paithankar
Director - Client Relationship
Mr. Sanjay Paithankar has more than 25 years of experience in operating and managing the hospitality business.Currently, he is heading Imperative's Travel & Tourism vertical and is also responsible for business growth.He is a Promoter of Sanjay Tours & Travels, which is an authorized Yatri Ticket Suvidha Kendra (YTSK) for Railway Ticket Reservation services licensed by Indian Railway and is also a partner of S.S. Travels which is preferred sales partner (franchise) of Veena World from Kalyan.
Mr. Jay Pandya
Director - CPA Services
Mr. Jay Pandya has an overall experience of more than 15 years in Business Management, he is managing the entire Profit & Loss of the SBU.He is responsible for all New Projects OF Imperative. He has worked in almost every venture of IBVPL, wherein his specialty in IT– Software & Hardware, Team Management, and Credit Processing contributed hugely to the growth of the company. He is a Core member of Imperative's Software Development team.
Mr. Chakradhara Sahu 
Director - BPM & Automation 
Mr. Chakradhara Sahu comes with more than 18 years of expertise in Back office Business Process Management. He has a strong hold in managing Indian as well as International customers, managing BPO/ KPO processes, and handles department of Credit Card, Debit Card, Personal Loan, Mortgage, Title Plant, Title Search, Indexing, and E-Publishing.He is currently involved in developing new products using AI, OCR, ML, DL & RPA and is responsible for data analytics for all banking projects at Imperative. His top priority is Business Process Automation using innovative technologies.
Mr. Aman Gujar
Director - Information Security & Product Development
Mr. Aman Gujar is an acclaimed information technology architect and deployment expert with over 10+ years of experience in diverse verticals. At IBVPL, he is focused om bringing technological solutions for Global Clients. He is an IT security specialist with a passion and talent for aligning security architecture, plans, controls, processes, policies and procedures with security standards and operational goals. He is a project leader with proven experience directing all phases of complex projects while managing, motivating and mentoring team members. Mr. Aman is responsible for all New projects at Imperative, and is a solution architect for E-Commerce & OTT deployment, which includes IT resource management to IT Infrastructure vendor selection and management.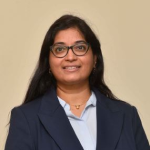 Mrs. Minal Vilekar
Vice President – HR & Admin
Mrs. Minal N Vilekar, has a Masters in Economics from Mumbai University. She has a wide experience in human resource, payroll, policy formation and employee management. At Imperative, her core role includes setting and coordinating the Group HR processes, policies and practices to build a stable Human Resource to function and strengthen the company's human asset.
Mrs. Krutika Sawant
Assistant Vice President – HR & Admin
Mrs. Krutika Sawant holds a Masters degree in Commerce from Mumbai University and has also completed Diploma in Interior Decorations from J.J. School of Arts, Mumbai. She has 19+ years of experience in HR & Administration. At Imperative, her core responsibilities include recruiting candidates as per in-house project requirements as well as outsourcing teams to Imperative clients as per their requirements. She is also involved in guiding and streamlining the administration process for smooth functioning of day-to-day activities.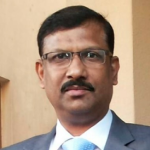 Mr. Mohanan Padmanabhan
Vice President  - Accounts
Mr. Mohanan Padmanabhan is a management professional with more than 30 years of experience in accounting. He manages IBVPL's entire accounts upto finalization of P&L, Balance Sheet, and Cash Flow statement. He also manages compliance of PF, ESIC, PT, TDS payable, GSTR-1 and GSTR-3B filing.
Mrs. Reena Joshi-Pande
General Manager - BDM
Mrs. Reena Joshi-Pande is an MBA professional (Advertising & PR) with 10+ years of experience in the business development sector.She is a multitasker with an apt business acumen to align diverse portfolio of work against critical business objectives to support integrated team, brands, communities and working partners.  Also to redefine promotional as well as business strategies for brand development.
Mrs. Rakhi Dalal
Senior Manager - HR, Admin & Accounts
Mrs. Rakhi Dalal has a remarkable 10 years of experience in Accounts and Finance. She is responsible to develop a financial model, ratio analysis, forecasting of different accounts, cash budgeting, common size statement analysis, sensitivity, and scenario analysis, adapt least cost financing sources, investment decision in the profitable sectors, forming an optimal portfolio to diversity investment for reducing overall risk. She prepares and maintains policies and financial procedures and resolves financial discrepancies by collecting and analysing account information, verifies documents and request disbursements. She also provides financial resolutions by researching and interpreting accounting policy and regulations. She has an incredible professional and technical knowledge through educational workshops; reviewing professional publications; establishing personal networks; and participating in professional societies.
Mr. Omkar Goyathale
Assistant General Manager – Operations
Mr. Omkar Goythale comes with an overall experience of more than 7 years in IT & ITES. His roles and responsibilities involve handling the entire client co-ordination and team management. He is in-charge of CPA Unit, ensuring flawless delivery within TAT with Quality to maintain the customer satisfaction and growth of the business as per targets.
Mr. Vinayak Adivarekar
Assistant General Manager – Operations
Mr. Vinayak Adivarekar is a professional with overall 9+ years of experience in IT & ITES.He joined as a Operations Executive and has reached to senior manager level with dedication and consistency. Currently, managing a team of 50+ members and ensuring smooth delivery of various banking processes of leading Private Banks from India. His core responsibilities are allocating tasks to executives, arranging training for them, client co-ordination and managing the TAT & Quality.
Mr. Dinesh Tare
Assistant General Manager – Operations
Mr. Dinesh Tare, commenced his journey with Imperative as Manager – Operations in April 2018. Previously, he worked for about 10 years as a System Administrator for a private company, where he had been a part of various outdoor projects related to IT support.
Mrs. Hemlata Pawar
Senior Manager - Operations
Mrs. Hemlata Pawar, joined hands with Imperative as Assistant Manager - Operations in 2015. She is responsible for managing customer data in a specified format with accuracy and assigning tasks to other operators and handling team members.
Mr. Ravichander Bangera
Manager – Operations
Mr. Ravichander Bangera has 30+ years of experience as Operations Manager with a strong technology & software development background, having vast experience in handling large to small scale data processing & software projects at operations, development & management levels. He has worked as an independent consultant as well as an employee in different data processing organizations, where his primary focus was operational excellence through automation using technologies available at hand. Designing and developing efficient processing methodologies and automated software systems is his forte. He has gained extensive domain experience in various different organizations and has a track record of successfully managing projects at different levels from hands-on operations to directing project teams, team building and interacting with senior personnel for reporting and other project management activities.
Mr. Rohit Mane
Assistant Manager – Operations
Mr. Rohit Mane has more than 5 years of experience in handling Credit Card & Personal Loan Processing projects at operational & management levels. He is working as Asst. Manager – Operations handling Personal Loan & Credit Card process. He is responsible for managing the day to day operational activities of the processes, ensure to meet daily targets & volumes through team manpower allocation and co-ordination with clients for day-to-day operational matters. His other responsibilities include process administration, coordination with Team Leaders with the aim of achieving continuous process improvement and also participate in the systems & automation initiatives of the processes.