Customized offline phygital customer acquisition form processing platform
FinBO is a complete customer onboarding process platform which is desktop based application build by in house IT professionals with various banking norms algorithm. Application forms are getting processed based on digital images received from client through SFTP as well as physical application through courier. The platform is compatible for both, digital and physical documents which is scanned and processed.
Web Based Digital Customer Acquisition Form Processing Solution
FinBO+
is a web-based customer onboarding platform which is the advanced version of FinBO, having advanced features. FinBO+ offers Quick, Flexible, Accurate & Secure Financial Document Processing & Credit Processing, online as well as on mobile app, to make processing faster, affordable, and transparent for all stake holders.
Intelligent Web Based Workflow & Document Management System
Impera AMFS, where AFMS stands for Automated File Management System. This product is Imperative Business Ventures Pvt Ltd.'s Document and Workflow Management System. This platform is used to Store, Manage and Track E-Documents. Also this will convert physical file flow into automated digital file flow. ImperaAFMS is a product which is used as one stop solution for credit underwriting process and take important decisions like whether the loan should be approved or rejected.
Intelligent Data Extraction & Credit Assessing Memo
Impera CAM
is an Intelligent Data Extraction, Credit Assessment and Robotics Automation tool which is been used to create Credit Assessing Memo for Quick & Accurate Credit decision-making. It is a platform for Financial Assessment & Credit Analysis. With the help of Optical Character Recognition (OCR), printed data has been converted into editable format which is further analysed using different logics and algorithms. With the help Artificial Intelligence, the entire credit analysis is done and all these processes are completely automated with Robotic Process Automation (RPA) and the final converted Bank Statements or Income Tax return is created within half a second.
Smart Data Extraction BOT
Impera BOT is  smart data extraction using OCR, Python & AI with integrated Robotic Process Automation. ImperaBOT is a standalone product which can be used for extracting data from structured/unstructured forms. Optical character recognition (OCR) technology is a business solution for automating data extraction from printed or written text from a scanned document or image file, and then converting the text into a machine-readable form to be used for data processing like editing or searching.
Simple & Powerful Personal Cloud Platform
ImpBiz.Cloud
is a personal cloud which is ideal for Enterprise data storage use. It is a flagship product of Imperative Business Ventures Pvt Ltd. It is a cloud computing model that stores data on the Internet, which manages and operates data storage as a service. It gives the agility, global scale, and durability, with "Anytime, Anywhere" data access. This Cloud storage allows you to save data and files in an off-site location that you access either through the public internet or a dedicated private network connection. Data that you transfer off-site for storage becomes Imperative's responsibility. Imperative hosts, secures, manages, and maintains the servers and associated infrastructure and ensures you have access to the data whenever you need it.
Customizable Cloud Based E-Learning Platform
Imperative.Guru is a cloud-based E-learning platform, which is customizable for any industry vertical. The platform is designed by keeping in mind, a modern company and educational institution's requirements. A learning management system is a software application that provides the framework that handles all aspects of the learning process – it is where you house, deliver, and track your training content.
Video Conferencing Platform
TeamTime.Live
is a customized Video Conferencing application for all industry vertices. Teatime. Live is a video conferencing platform built on opensource technology, using webRTC technology. It is a very simple to use, web browser-based video conferencing platform which can be hosted in LAN/WAN/Intranet/Internet, based on the client's preferences within country which gives better control on data privacy. It just needs Chrome browser on Windows/Linux/Mac Desktop/Laptop, a decent broadband connectivity, and you are good to go.
AI Enabled Invoice Processing and Reconciliation Solution
Impera SMART
is an AI-enabled invoice processing and reconciliation solution. Imperative's backoffice automation solution helps companies to avoid revenue leakages and compliance related issues. Invoice processing is a business function performed by the accounts payable/receivable department, which consists of a series of steps for managing vendor, supplier, or customer invoices from receipt to payment and vice versa, and recorded in the general ledger. Invoice processing is often performed with a software, and it is commonly referred to as Automated Invoice Processing or Invoice Automation for short
Digital Marketplace for Women Entrepreneurs
AATMASANMAN is a multi seller and a multivendor e-commerce platform, which at its core want to further empower women entrepreneurs, alongside boosting the "Vocal for Local" initiative. The world, as we all have witnessed, has recently been through a major shift. But the one fact that hasn't and won't be altered is that when a woman dreams, a change that can positively impact almost a generation is set in motion! And through the seeming chaos, some of us are trying to revive & some to survive, protecting one thing that we have, our AATMASANMAN. It is not just a word but the very crux of our existence. It's time we parallelly flourish in harmony. It's time we inspire & help each other grow & smile a little wider. Help create micro jobs & spread some cheer! Life is to live with humility, grace and a right amount of AATMASANMAN!
All-In-One : Integrated Messaging and Communication Automation Platform
Impera AIO, which is a Digital IVR, is designed to draw customers into digital self-service – to maximize the value and ROI of the very tools you have already invested in. Finally, it's a fact that customers engage with service providers via multiple channels. Customer satisfaction depends on various parameters ranging from the solution offered, to the time invested in getting the same. An IVR solution is a great way of ensuring that higher customers satisfaction is achieved keeping all the parameters in check.
AI Platform for Corporate Health Check & Due Diligence
Imperattive. AI is the one stop solution where you can get credit ratings as well as financial strength of the organizations. We fetch the data from various public domain websites and covert it into consolidated structured report, which will be very helpful to find out the credit worthiness of the company. Imperattive. AI can extract and analyze the customer's financial documents i.e Bank statement, CIBIL, GST Returns, ITR, Balance Sheet & P & L etc. This report enables the credit managers of the banks to make real time decisions.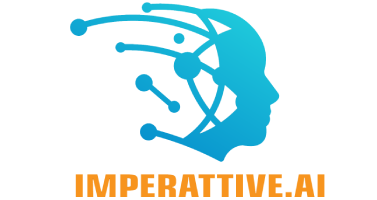 Aadhar Masking Solution
Aadhar masking solution addressing the RBI regulations and compliance. As per RBI circular, Aadhar card can be accepted for KYC by masking. Its compliable for each and every type of images, resolutions, formats, orientations, shape and size with 99.99% accuracy. Our solution can be integrated with any other application easily.
Video & Audio Enable Solution for Health Care Verticals
Imperative Health Care Solutions are comprehensive and AI Enabled, which helps in transforming the business of hospitals & clinics into the higher level. Our solutions are improving health care through automated work process and paperless process which leads to a higher efficiency. We have a complete health care solution which will fill all gaps between patient, nurses and doctors. Our solutions make hospital operations easy and simple, which enable quality level of services to the patient. Our solutions allow doctors and nurses to take faster decisions related to patients, and ultimately result in a faster recovery from the disease.
Impera Document Classification
Automated Document Classification Solution
Impera Document Classification tool has the ability to classify all types of KYC, other structured and non-structured documents through Machine Learning & Artificial Intelligence. Our solution reduces processing time with high level of accuracy. This process automates your document classification for compliance, discovery & process management.
Data Extraction Tool for All Types of KYC Documents
Impera KYC OCR tool extracts & validates the data from various type of KYC documents, and stores the data in a defined format i.e PAN card, Aadhar card, Election card, Passport, Electricity bill, Invoices, etc .
Digital Onboarding, Video KYC Platform
Video KYC  is an online method of face-to-face identity verification in which organisations carry out their customer verification process through a video call, assisted by a KYC agent. During the video call, the customer is required to digitally submit the identity documents for proof. We offer the most advanced Video KYC solution with AI enabled and OCR. The key features are its fully automated, realtime visibility on the process and customized workflow to improve customer experience
One Click Solution All Income & Expenses
Impera Revenue Dashboard is the one click solution of all your income and expenses. This will be very useful for accounts department, and the person who is responsible for profit and loss of the entity. He can monitor the daily, week and monthly income and expenses along with their pattern .
Customer Onboarding & KYC Verification for Telecom Sector-Web Based
TelBo is the customer onboarding & KYC validation application where customer can onboard in proper process. It is specially designed for telecom sector considering their challenges and problems.
Customer Onboarding & KYC Verification for Insurance Sector
InsureBO is the customer onboarding platform for Insurance sector, along with integrated insurance calculator. It is totally customizable as per the requirement. The process flow is designed as per the Insurance Regulatory and Development Authority of India (IRDAI).
Back Office Solution for Food Processing Industry
FoodBo is the onboarding solution specially made for the food industry. Our digital adoption platform enhances digital products with controllable experience layer that enables features for user onboarding, customer self service, and feature adoption.
Customer Onboarding, Vehicle Tracking, Parcel Tracking for Logistic Industry
LogiBO is the customer onboarding app designed for logistics industry with advanced technology, which enables faster processing and training, and provides powerful analytics and reports.
Backoffice Solution For Health Care Industry
HealthBO is the fully automated software designed through Python, AI & Machine Learning. It resolves all administrative operation related issues, along with and including billing, counseling, payment & follow-up, collections, insurance verification, etc.
Backoffice Solution For Government Institutes
GovBO is a fully automated and paperless solution. It converts all the physical documents into digital format. Also, it has an inbuilt document management system, where we can key the document details, store the document, and retrieve the documents as and when required.
End-to-End B2B Deal Management Platform – Barter Platform
ImperaExchange is the barter platform designed for professionals/entrepreneurs/ business owners who are willing to exchange their ideas, products, businesses & solutions.
OTT Management & Content Streaming Solution
Imperative.Live is a ready to deploy OTT (Over the Top) platform. A Fully Featured, Customizable Video & Audio Platform with Apps for Web, Mobile & TV. It's a fully managed platform with top class features enabling quick deployment.