Customized offline phygital customer acquisition form processing platform
FinBO is a complete customer onboarding process platform which is desktop based application build by in house IT professionals with various banking norms algorithm. Application forms are getting processed based on digital images received from client through SFTP as well as physical application through courier. The platform is compatible for both, digital and physical documents which is scanned and processed.
Web Based Digital Customer Acquisition Form Processing Solution
FinBO+
, an advanced version of FinBO, provides quick, flexible, accurate and secure financial document processing,online as well as on mobile app, and makes online processing faster, affordable, and transparent for all stake holders.
Intelligent Web Based Workflow & Document Management System
ImperaAFMS (Automated File Management System)  is a document management system that enables you to control all your documents. This type of software also ensures smooth business process automation and quick content retrieval.
Imperative's ImperaAFMS is used to store, manage and track e-documents and converts manual file into automated digital file. ImperaAFMS is a product which is used as one stop solution for credit underwriting process and takes important decisions on whether the loan should be approved or rejected. 
Intelligent Data Extraction & Credit Assessing Memo
Impera CAM 
is an Intelligent Data Extraction, Credit Assessment and Robotics Automation tool which is used to create credit assessing memo for quick and accurate credit decision-making. It is a platform intended for financial assessment and credit analysis. With the help of Optical Character Recognition (OCR), printed data can be converted into editable format which is further analysed using different logics and algorithms. With Artificial Intelligence, the entire credit analysis is done and all these processes are completely automated with Robotic Process Automation (RPA) and the final converted Bank Statements or Income Tax return is created within seconds.
Smart Data Extraction BOT
Impera BOT is a data extraction program which is based on an algorithm that has to be programmed in such a way that it will collect all the needed data from a given website. The reason why data extraction is so prevalent is that it saves on manual labour which can become expensive when outsourced. Data extraction software automates repetitive operations using OCR, Python & AI with integrated Robotic Process Automation. ImperaBOT is a standalone product which can be used for extracting data from structured/unstructured forms.  Optical Character Recognition (OCR) technology is a business solution for automating data extraction from printed or written text from a scanned document or image file, and then converting the text into a machine-readable form to be used for data processing like editing or searching.
Simple & Powerful Personal Cloud Platform
Imperative's flagship product,
ImpBiz.Cloud
, is a cloud computing model, designed for Enterprise data storage. The key factors of ImpBiz.Cloud not only include the cost of the service, but also its reliability, security, controllability and administrative convenience, as well as access speed to the cloud data. The data are reserved and stored on several servers in the protected DPC with high level of security and on several sites.
ImpBiz.Cloud storage allows you to save data and files in an off-site location that you access either through the public internet or a dedicated private network connection. Imperative hosts, secures, manages, maintains the servers and gives you access to the data whenever you need it.
With ImpBiz.Cloud, the storage area for your backup is literally unlimited. You can store as much data as you want to your cloud account. There is no need of getting any extra hardware to store those extra data. All you need to do is upgrade your account and get the storing capability increased as per your requirement. ImpBiz.Cloud backup and restore facility gives you the flexibility of setting the interval in which the data in your system will be automatically be updated in the cloud storage account.
Customizable Cloud Based E-Learning Platform
Imperative.Guru is a cloud-based e-learning platform, which is unique in delivering e-learning solutions from user experience, analytics, social learning feature, and gamification to performance-driven approach. It also includes features like built-in authoring tools, personalized content delivery, integrations, and more. The platform is designed as per the requirement of a modern company and an educational institution. A learning management system is a software application that provides the framework to handles all aspects of the learning process.
With an increasing requirement to share data with existing systems, seamless integration of LMS with other systems such as Sales Management Systems, Human Resource Information Systems (HRIS), Customer Relationship Management (CRM), and others becomes a crucial need.
Video Conferencing Platform
TeamTime.Live
 is a customized Video Conferencing application designed for all industry vertices. Teatime. Live is a video conferencing platform built on an opensource technology, using webRTC technology. It is user-friendly and its web browser-based video conferencing platform can be hosted in LAN/WAN/Intranet/Internet, based on the client's preferences within country resulting in better control on data privacy. TeamTime.Live supports Chrome browser on Windows/Linux/Mac Desktop/Laptop, all are considered as a decent broadband connectivity.
Imperative's TeamTime.Live has the potential for increasing the productivity and efficiency of the business by reducing unproductive travelling time, preventing delays of meetings, creating short and structured meetings and allow the message to reach a greater number of participants at the same time.
AI Enabled Invoice Processing and Reconciliation Solution
Impera SMART
is an AI-enabled invoice processing and reconciliation solution. Imperative's backoffice automation solution helps companies to avoid revenue leakages and related issues.
Switching to e-invoicing solves these problems, resulting in faster processing, lower transaction costs, greater visibility, and significant savings. From a business perspective, e-invoicing delivers many benefits throughout the AR / AP process.
Invoice processing is a business function performed by the accounts payable/receivable department, which consists of a series of steps for managing vendor, supplier, or customer invoices from receipt to payment and vice versa, and recorded in the general ledger. Invoice processing is often performed with software, and it is commonly referred to as Automated Invoice Processing or Invoice Automation.
Digital Marketplace for Women Entrepreneurs
Team Imperative has developed and launched its own e-commerce portal called '
Aatmasanman
'. This portal is a multi-seller and a multi-vendor e-commerce platform, which empowers women entrepreneurs alongside boosting the 'Vocal for Local' initiative. 'Aatmasanman' is a one stop solution for all your daily needs, where we plan to give our local vendors a platform to showcase their products as well as provide an opportunity to all Women to become Entrepreneurs.
Imperative provides E-Commerce Consultation, E-commerce Website Development, E-commerce Web Hosting, System Integration, Support and training and E-commerce Marketing.
All-In-One : Integrated Messaging and Communication Automation Platform
Impera AIO
, a Digital Interactive Voice Response, allows interaction between callers and a phone system to acquire or enter information into a database. IVR systems hugely reduce customer call handling costs, and can be introduced into your company environment in a number of ways.
It simply allow you to record a message that is played when a customer presses the appropriate number on the phone keypad. It allows callers to interact with a company on a much greater scale. An IVR solution is a great way of ensuring customers' satisfaction keeping all the parameters in check.
AI Platform for Corporate Health Check & Due Diligence
Imperative. AI
is the one stop solution where you can check credit ratings as well as financial strength of the organizations. Through Imperative.AI, you can fetch the data from various public domain websites and convert it into consolidated structured report, which will be very helpful to find out the credit worthiness of the company.
Imperative. AI can extract and analyse the customer's financial documents i.e Bank statement, CIBIL, GST Returns, ITR, Balance Sheet & P & L etc. This report enables the credit managers of the banks to make real time decisions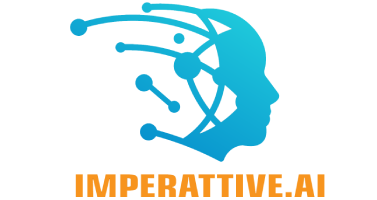 Aadhar Masking Solution
Impera Aadhaar Masking
lets you mask the first 8-digits of your Aadhaar number, while the other 4 digits will be visible. When you download this version of your Aadhaar, your photo, QR code, demographic information, and other details will still be present. This card will be signed by UIDAI; therefore, you do not have to worry about its acceptance or legibility.
Masked Aadhaar aims to give you an online secured platform from where you can download your e-Aadhaar safely so that there is no misuse or fraud done with your Aadhaar.
Video & Audio Enable Solution for Health Care Verticals
Impera TeleMedicine
solutions are comprehensive and AI Enabled, which helps in transforming the business of hospitals and clinics administration process.
The company's Impera TeleMedicine solution is using an online version of managing these training sessions to streamline their administrative processes and healthcare logistics. The online training management solution can be beneficial for small and medium sized organizations that have financial constraints and need to spend their allocated budgets on priority.
We have a complete healthcare solution which will fill all gaps between patient, nurses and doctors. Our solutions make hospital operations easy and simple, which enable quality level of services to the patient. It allow doctors and nurses to take faster decisions related to patients, resulting in a faster recovery from the disease.
Impera Document Classification
Automated Document Classification Solution
Impera Document Classification
tool can classify all types of KYC, other structured and non-structured documents through Machine Learning & Artificial Intelligence. Our solution reduces processing time with high level of accuracy. This process automates your document classification for compliance, discovery and process management.
Data Extraction Tool for All Types of KYC Documents
Impera KYC OCR
tool extracts and validates the data from various type of KYC documents, and stores the data in a defined format i.e PAN card, Aadhaar card, Election card, Passport, Electricity bill, Invoices, etc .
Digital Onboarding, Video KYC Platform
DigiBoarding.in
is an online method of carrying out face to face identity verification in which businesses carry out their customer verification process through a video call, assisted by a KYC agent. During the video call, the customer is required to digitally submit the identity documents for proof. Through DigiBoarding.in, we offer the most advanced Video KYC solution with AI enabled and OCR. The key features are its Live Audio and video interaction between agent and customer
Digital and paperless KYC process
Facial and signature matching
Seamless customer on-boarding
White Label
Document verification and data extraction
Video forensics for pre-recorded risk and spoof detection
End-to-end encryption for video, channel, and communication
Seamless and interactive UI for live video interaction
Geo-location capture and IP check
OTT Management & Content Streaming Solution
Imperative.Live
is an OTT (Over the Top) platform. It is featured with Customizable Video & Audio Platform with Apps for Web, Mobile & TV. It is a fully managed platform with top class features enabling quick deployment.  With Imperative.Live , you can stream unlimited movies and TV shows on your phone, Tablet, Laptop and TV.  You can watch as much as you want, whenever you want, without a single ad – all for one small monthly price.
Backoffice Solution For Health Care Industry
HealthBO
is the fully automated software designed through Python, AI & Machine Learning. It resolves all administrative operation related issues, along with billing, payment & follow-up, collections, insurance verification, etc.
One Click Solution All Income & Expenses
Impera Revenue Dashboard
are financial dashboards often used by executives and CFOs to easily track trends and variances in the company's income. Key functionality in this type of dashboard shows the trend in total revenue, as well as, the breakdown into major revenue categories, such as product sales and services.
Imperative's e Revenue Dashboards help executives monitor and analyse high level revenue performance. When used as part of good business practices in a Financial Planning & Analysis (FP&A) department, a company can improve its executives' insights, as well as, reduce the chances of missing important revenue trends.