Imperative is engaged in the business of IT Services, Credit Processing, BPO and KPO services.  We are focused on delivering smart and comprehensive next-gen business solutions, driven by technology that help enterprises in overcoming their business challenges. Imperative offers plug and play facilities in lead generation across multiple industry verticals with several hi-tech platforms.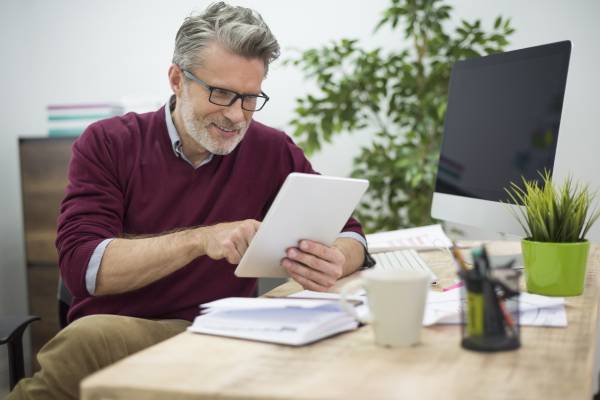 Digitization & Document Management
Imperative's Document Management System provides online access to store, manage and track e-documents. Multiple users at the client's end can access the same document from anywhere. Imperative takes a proactive initiative to evade losses due to natural calamities or any disaster by converting them into digital formats i.e PDF, TIFF, PNG, JPEG etc. Digitization makes the documentation process easier to store, search, access, retrieve and send documents as and when required.
Imperative's Document Management Suite consist of :
Document Scanning
Document Indexing
Document Retrieval
Document Uploading
Physical Document Storage
Customer Onboarding Forms Processing
Imperative provides automated customer onboarding form process allowing banks to streamline the process for new customers and ensure efficiency and accuracy in the KYC process. We also conduct detailed customer identification checks to uncover historical company records and sanctions against a customer. Using Imperative's web applications, banks can monitor their customers and be notified of any changes to their financial or ownership information to ensure that they are aware of any new potential risks.
Imperative's Customer onboarding form processing suites provide service for below mentioned banking processes:
Personal Loan Application Processing
Personal Loan Disbursement Audit
Credit Card Application Processing
Current Account Application Processing
Saving Account Application Processing
Customer Profile Validation - KYC Verification
Loan & Credit Processing
At Imperative, we reduce the tiresome procedure for the loan and credit processing using the latest technology driven by our experts, thus leading to faster closings and better business growth. Our loan processing services help clients adapt to rapidly changing market conditions while improving their customer retention numbers and satisfaction ratings.
Imperative provides Loan Processing Service across various verticals which are as follows:
Consumer Durable Loan
Two Wheeler Vehicle Loan
Personal Loan & Disbursement
Used Car Loan & Disbursement
Cross Sell Disbursement
Business Instalment Loan & Disbursement
Loan Against Property & Disbursal
Imperative is involved in credit processing activities such as income calculations, eligibility criteria calculations, cash flow analysis, risk analysis, and credit analytics of multiple income documents. We are using OCR & Machine Learning technologies to automate the credit processing activities, helping the credit managers to make decision faster to cater more businesses.
Finance & Accounting Outsourcing
Imperative's Finance and Accounting outsourcing services enable a client's business to enhance its operational and financial agility by streamlining and optimizing key processes.


It improves the organization's financial status through better cash flow management, enhanced collections, reduced reconciliations efforts, improved receivables, accurate reporting and accelerated revenue cycles which positively impacts the revenue growth.  
Our services consist of below mentioned services:
Account Payable Processing
Account Receivable Processing
Bank Conciliation
Inter Bank Transaction
Fund Reconciliation
Voice Based Processes
Imperative has designed and created an effective range of both inbound and outbound services and solutions to cater to our client's business needs and help them achieve great results.


Voice Based Process is the process of handling calls that customer or prospects make to get more information about a product or service or clarification of queries.


We, at Imperative, understand this and have thereby designed and created an effective range of solutions to cater to our client's business needs. 
Our Voice Based Processing Suite consist of :
Inbound & Outbound Support
Telemarketing
Order Processing
Product Enquiries
Promotions, Up-Selling & Cross-Selling
Queries Resolutions
Payment & Documentation
Remote Technical Support
Recruitment Process Outsourcing
Recruitment process outsourcing (RPO) is a form of business process outsourcing where an employer transfers all or part of its recruitment processes to an external service provider to drive cost, quality, efficiency, service and scalability benefits.


In order to increase efficiency in hiring and retention and to ensure consistency and compliance in the recruitment and selection process, Imperative's exceptional RPO process comprises of five related stages-planning, strategy development, searching, screening, and evaluating.  This is a complete recruitment process to attract a talented and diverse applicant pool.
Imperative's RPO Suites offer the following services :
Collecting Requirements from Clients
Offer Process
Background verification
Define Resume Sourcing Strategies
Onboarding Follow-ups 
Screening of the resumes
Telephonic round of Interviews
Induction and Initial Training
HR & Payroll Management
Scheduling interviews with clients
Compliance Management 
Pre-offer documentation
BPO / KPO Services
Imperative provides cost effectives BPO/KPO services to various sectors i.e Banking, Finance, Insurance, Retail, Communication, Health Care, Media & Entertainment, Tarvel & Hospitality, Education, etc. We help organizations with high quality BPO/KPO services with advanced analytical and technical skills.
Data Management
Imperative provides end-to-end data management services and stores data in a secure manner, as per the guidelines provided by the client. Data management and auditing happens periodically, which is pre decided by the client. Data analysis can be represented through various kinds of graphs and charts, along with different categories which help in summarizing large data in visual form This helps in clarifying trends better than tables do, which is important in decision making.